Normaler Preis
$24.56 CAD
Normaler Preis
$30.73 CAD
Verkaufspreis
$24.56 CAD
Base price
per
Sale
Sold out
sustainable materials
ecological, recyclable & vegan

fair & respectful
fairly produced from conflict-free raw materials

robust & repairable
withstands 30,000 kinks, repairable design

handmade in high quality
high quality handmade in Germany
Show full details
Description

Whether to friends, to the park or to work: You prefer to be on the road with your eBike? Then charge your smartphone while you relax. Simply plug the sustainable eBike charging cable into your Bosch Intuvia, Nyon 1 or KIOX display and provide your phone with new power.

Like all our USB cables, our fair eBike charging cable is of course also built for you by hand in Merseburg. The 25 cm long gray-black cable has the perfect length. It is particularly robust and thus your ideal companion on the road.

Farblich hast Du Dir da etwas anderes vorgestellt? Dann personalisiere Dein Ladekabel hier in unserem Konfigurator. Unter "Steckerkombination" findest Du unsere eBike-Kabel, sowohl mit USB-C-Stecker, als auch iPhone-kompatiblem Anschluss.

 

sustainable & vegan*

recable is made of ecological materials. It is recyclable and vegan*. The CO₂ footprint of our cables is only about half as large as that of conventional cables.

Packed in an environmentally friendly grass paper banderole, we will send you recable to you climate neutral.

* Does not apply to Lightning products: Animal ingredients may be present in the adhesive of the adapter.

Durable & repairable

recable can withstand more than 15,000 kinks in both directions - more than 30,000 kinks in total. That is a very good value!

The USB cable is not molded or glued, so you can repair it yourself if the worst happens. The repair instructions are available here.

fair & respectful

Our cable is handmade for you in Germany. It consists almost entirely of fair materials.

We solder only lead-free tin from conflict-free origin.

Certified according to Dodd-Frank, recable contains no conflict minerals.
Technical data

Highlights

Dodd-Frank Act (conflict exemption)
Contacts 100 % recyclable
Metal housing 100% recyclable
No plasticisers
No heavy metals
vegan

Plug

Fairly made in China
Contacts: Phosphor bronze
Plastic parts: PBT
Plug part: stainless steel
Housing: nickel-plated steel
RoHS
IATF 16949
EN 9100
ISO 14001

Plug cover

Made in Germany
dyed through heat shrink tube
cross-linked polyolefin
Shrinkage rate 3:1
Shrink temperature min. 90 °C
Continuous operating temperature -55 °C - 135 °C
Resistant to conventional liquids and solvents
RoHS
ISO 9001
IATF 16949
EN 9100
ISO 14001
ISO 500001
Compatibility

You can use our eBike charging cable on the following Bosch displays:

Bosch Intuvia
On the Bosch Intuvia Display, the USB port is located on the upper right side behind a rubber cover. The USB interface is primarily designed to be able to import updates. Of course, you can also use it to draw power for external devices. However, Bosch limits the charging current to 500 mAh. When navigating with the smartphone, you can charge it in parallel and thus delay discharging.

Bosch Nyon 1
Bosch Nyon 1 offers a complete navigation solution on the handlebar. But since you probably use your smartphone for more than just navigation, the option of charging via the display certainly comes in handy. The Bosch Nyon 1 also has a USB port in the upper right corner behind a rubber cover. The charging current is limited to 500 mAh on the Nyon 1. Without active use of the smartphone, it is charged slowly.

Bosch KIOX
On the Bosch KIOX you will find the USB socket on the lower edge of the display. You can charge your smartphone (and other devices) with 1,000 mAh (1 amp).

The cable is not suitable for:
Bosch Nyon 2, Bosch Purion Display, Bosch Nyon2020, Bosch Cobi Display
Delivery time

Fairness and sustainability take time. Only when you order your recable, does it come into being. With on-demand production, we prevent overproduction and thus, together with you the fight against electronic waste. But this also means: Please be patient. We will send your recable on its way as quickly as possible.

In concrete terms, this means the following delivery times

Deutschland: 1-3 Werktage
International: 7-14 Werktage

14 days return policy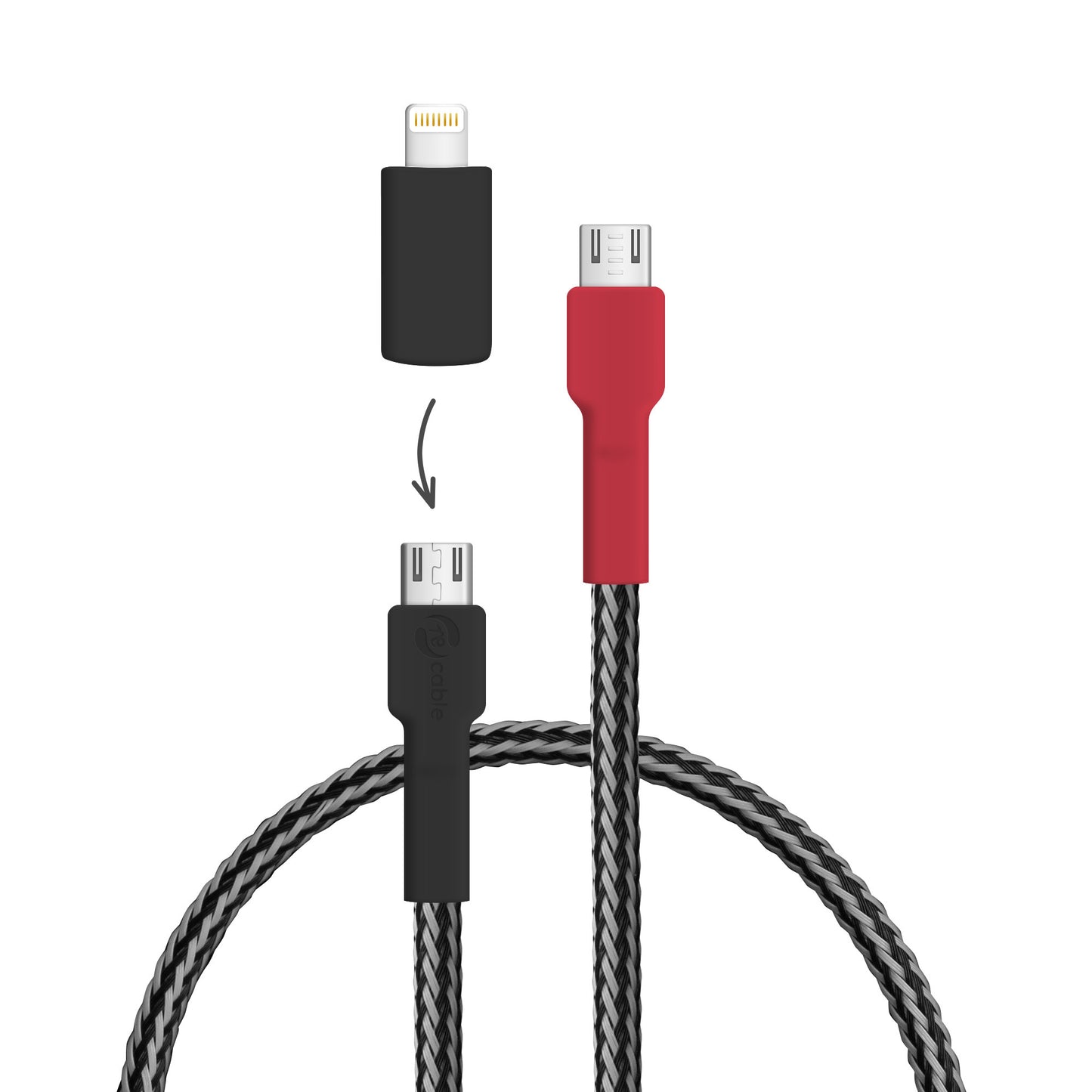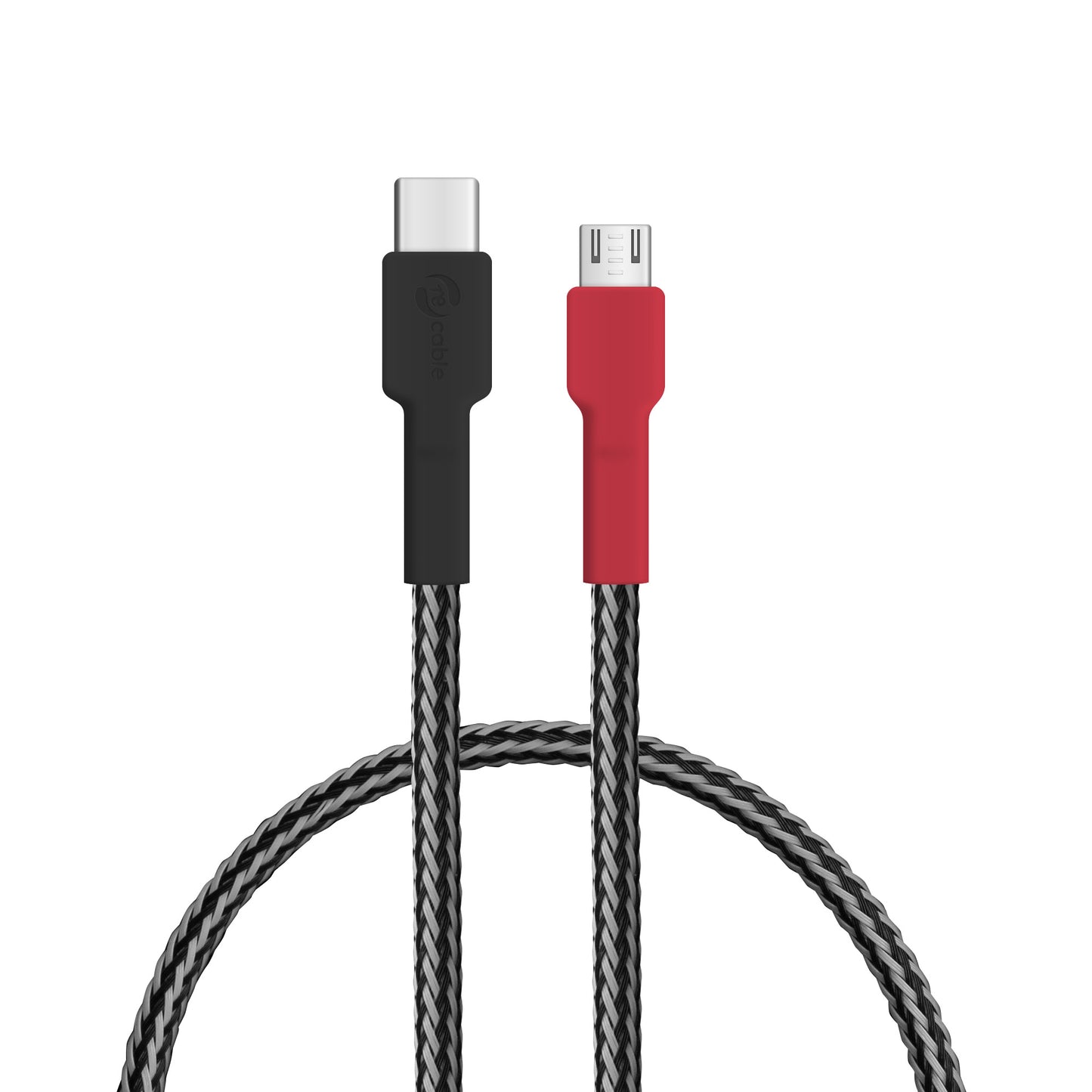 Environmentally friendly
Shipping
recable comes to you climate neutral in a sustainable packaging.
Your purchase feeds a wild bird

For every cable sold, we donate a food ration for wild birds.